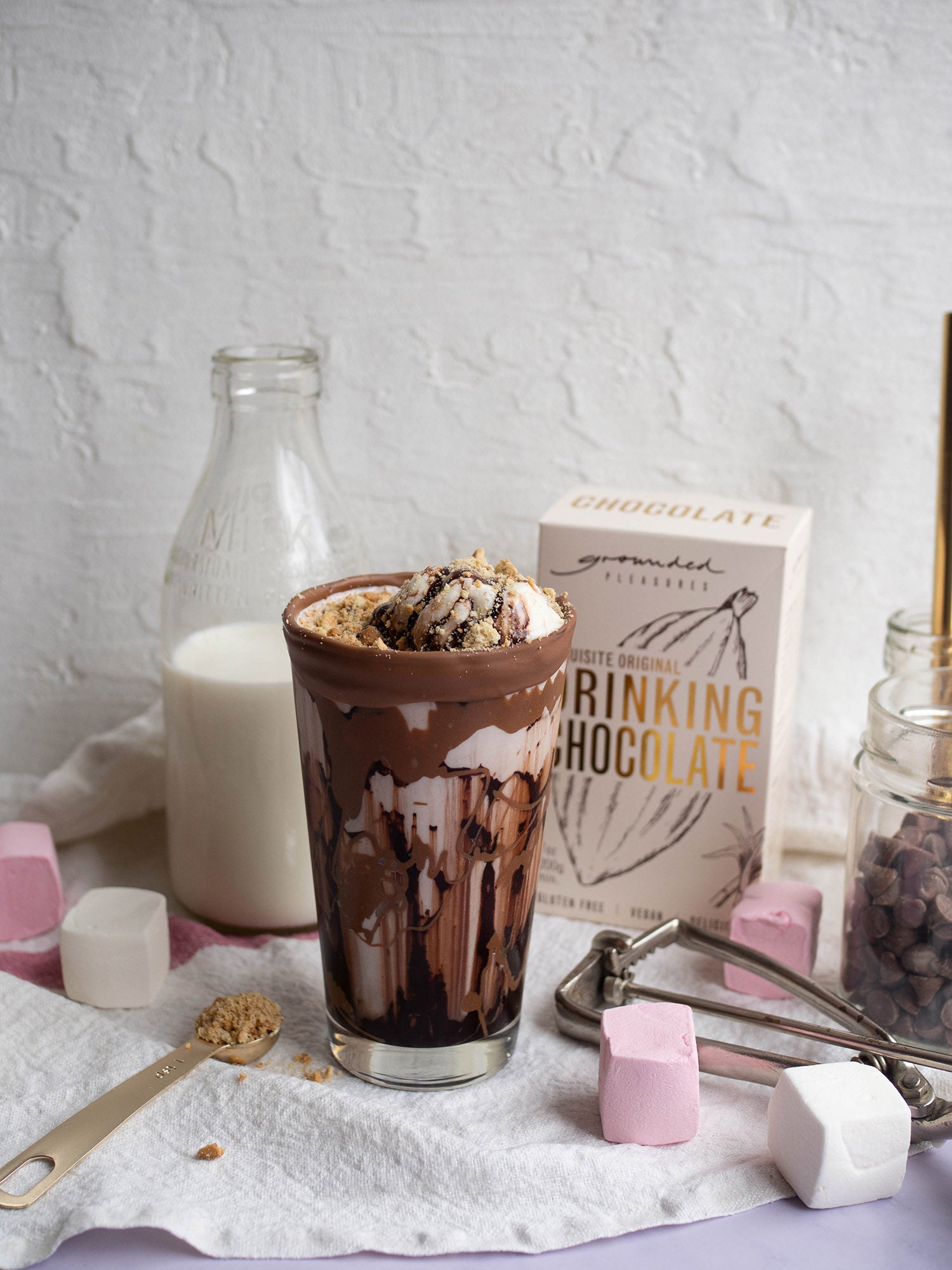 Ingredients
1tbsp boiling water
x2 scoops of vanilla ice cream
300ml milk of your choice
Directions
In a very small bowl or cup, mix together the Grounded Pleasures Original Drinking Chocolate and boiling water until you have a smooth runny paste. Spoon about half of this chocolate mixture into a large glass, making sure it runs down the sides of the glass.
Add the two scoops of ice cream, and pour over the milk. Pour the remaining chocolate mixture over the ice cream and milk. Enjoy immediately.
Makes x1 iced chocolate suitable for a 470ml capacity glass.