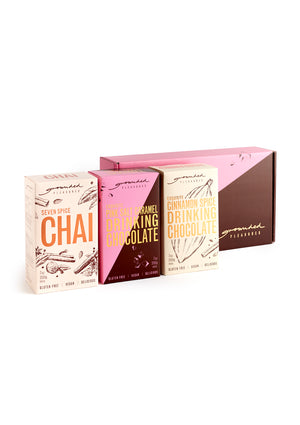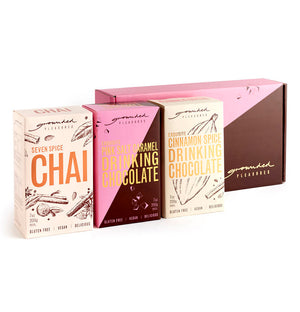 SPICE UP YOUR LIFE
Three of Grounded Pleasures most delicious drinks all with a little bit of that extra spice to add dimension to your daily drinking. Presented in our beautiful new gift box. Just the thing to add that sparkle for that someone special.

Package Includes:

Seven Spiced Chai 200g
Pink Salt Caramel Drinking Chocolate 200g
Cinnamon Spice Drinking Chocolate 200g
Gluten free. Vegan. Delicious.