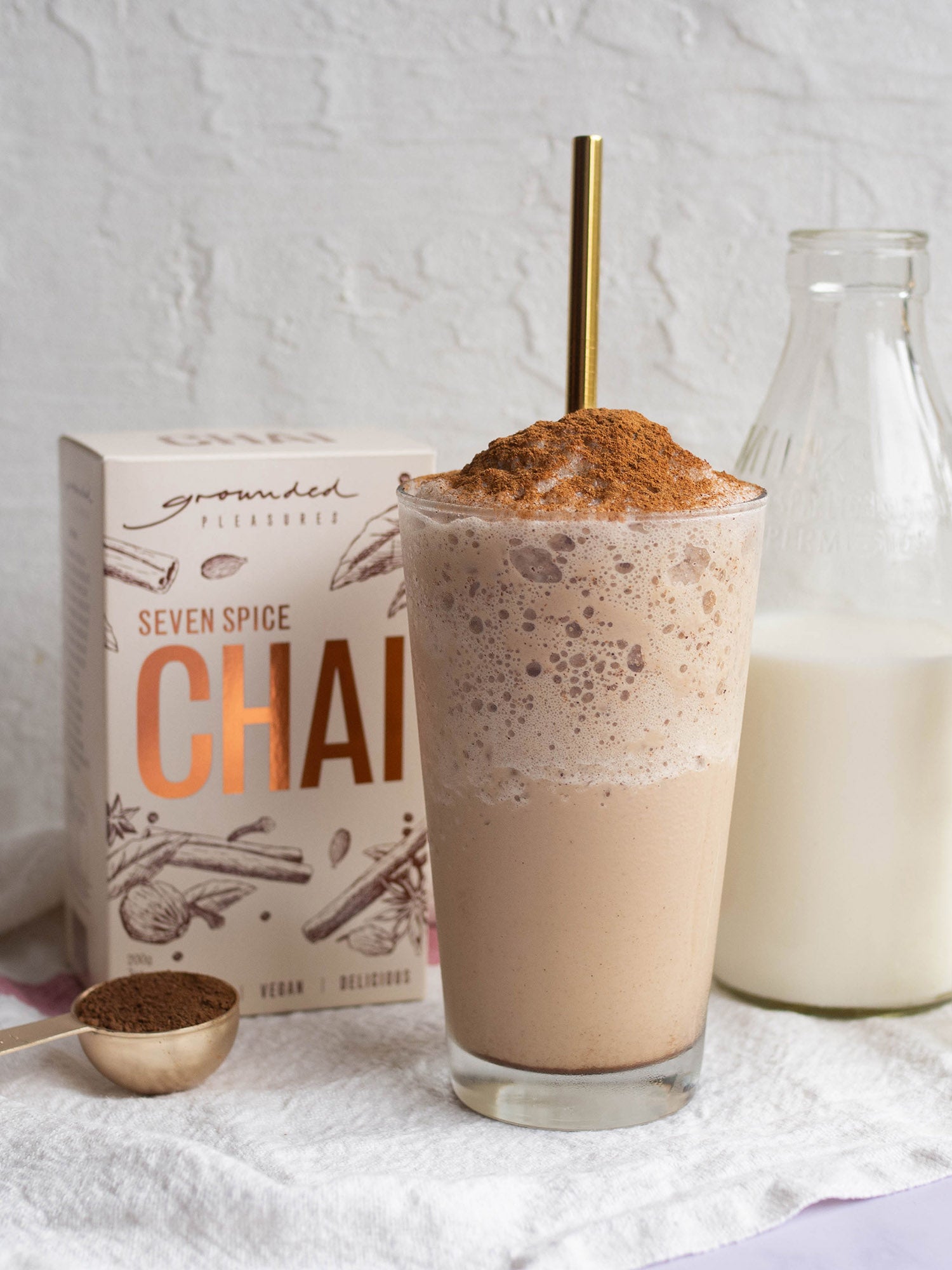 Ingredients
Directions
Add the milk, ice cream and Grounded Pleasures Chai into a blender or jug of a stick blender. Add the vanilla extract if using and panela if you would like to increase the sweetness.
Process until all ingredients are combined and the ice is crushed.
Pour into a large glass and dust over some cinnamon to serve.
Enjoy immediately.
Makes one iced chai latte suitable for a 470ml capacity glass.